At Automatic Backlinks we know how important an accurate measurement of SEO is for all webmasters. There are a lot of key performance indicators (KPI) that need to be analyzed, but one of the most important is keyword position on Search Engine Results Pages (SERP). Our keyword tracker will make this task easier by tracking every single keyword in Automatic Backlinks that has a link associated with it. With Keyword Tracker all Automatic Backlinks users will be able to study the impact of backlink strategies on a sites performance on Google.com.
To check your keyword positions, you just need to click on "Link variations" or "Backlinks" in your campaign

Link Variations will show aggregated data of all the keywords contained in a campaign

Backlinks will show the position of every keyword associated to a backlink.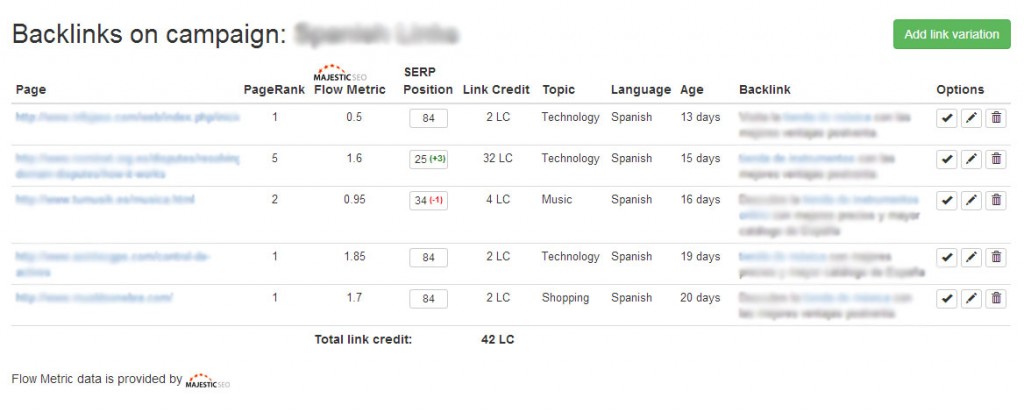 If you want to check the progress of your keywords just click on the position number to see historic data in a line graph.