All member sites now accept in-text links. This is all part of our full conversion to in-text links. We are continually monitoring the conversion to in-text links and when we reach a certain % uptake, we will flick the switch and all remaining standard links will be converted to in-text links (with no surrounding text) and will thus start costing/earning the double amount of Link Credit. For this reason we encourage all users to convert all their links to in-text links as quickly as possible to avoid any unnecessary fluctuations in links and Link Credit when in-text links becomes the standard.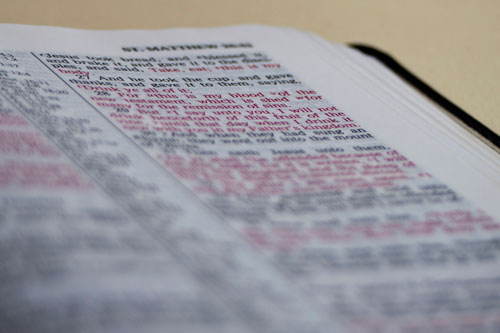 We have now stopped the placing of normal links for both new and existing campaigns, in favour of in-text links. Again we would urge all members to convert their standard links to in-text as soon as possible in order to make the best use of link credit.
How to proceed
It is very important that, for each campaign, you have changed at least one of the standard links variations to an In-Text link variation.
Go to Options, Edit Link Variations and add leading and/or trailing text to a link variation.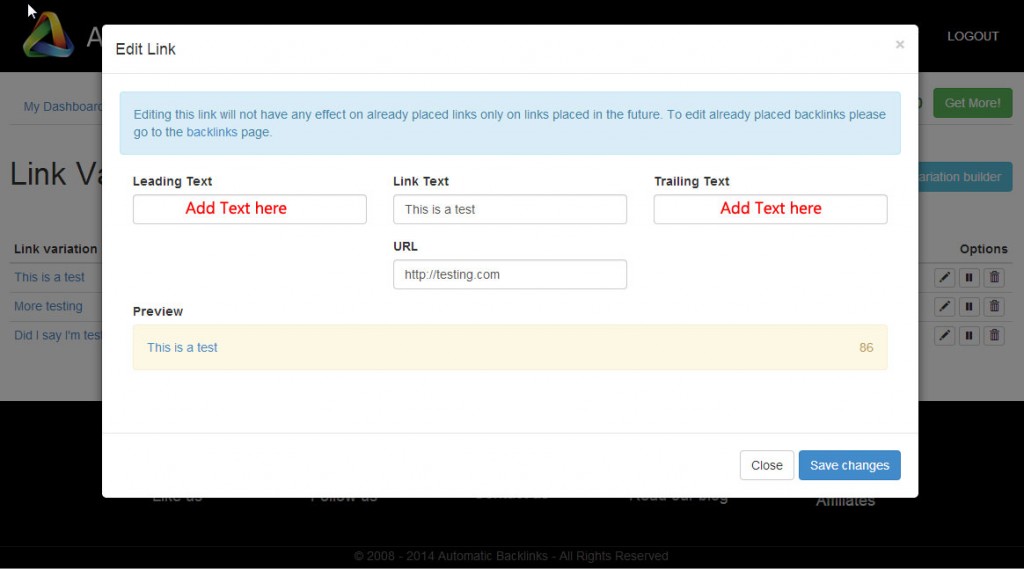 We recommend to use our Link Variation Builder to add multiple link variations at once.
These newly defined in-text link variations will only be used for new links. Existing links will remain unchanged. To change links already placed, click on View Backlinks and click on the orange button with an exclamation mark.

If you need further help or information, please, don't hesitate to contact us.