When it comes to backlinks little has changed over the years. Websites with more backlinks simply rank better. Expect no difference in 2015.
The picture below shows the results of Search Metric's 2014 SEO ranking factors report. As you can see, the quantity and quality of backlinks remains crucial.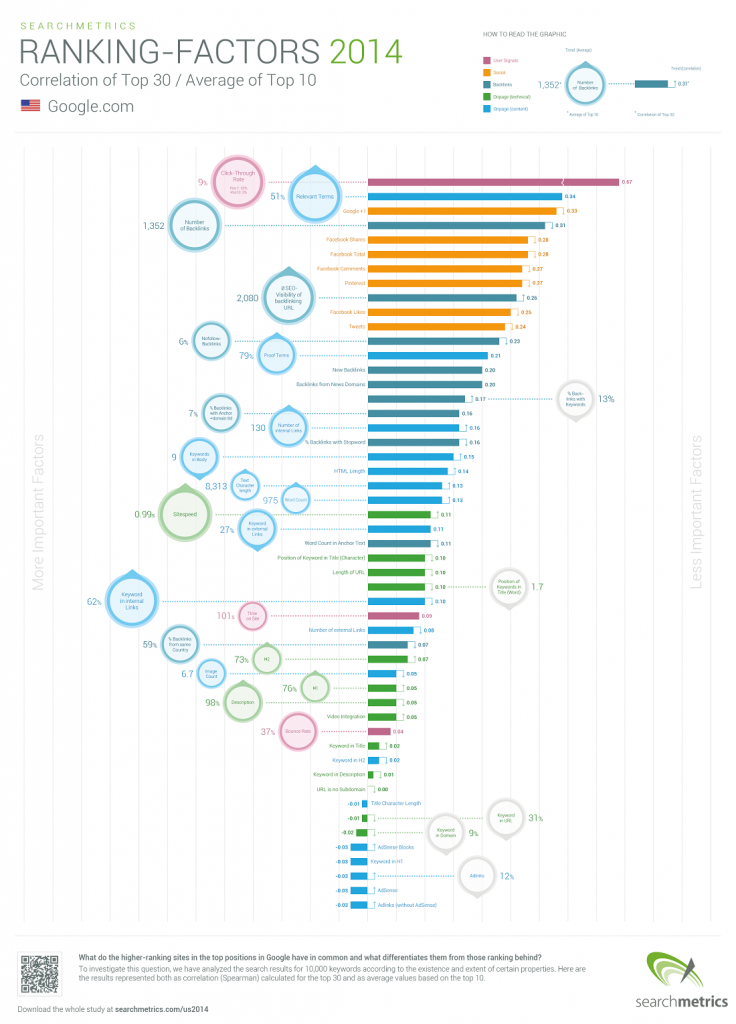 If you still need more proof that Backlinks remain a key ranking factor you need look no further than the Moz survey. Every two years, Moz gathers the opinions of dozens of the world's search marketers and runs correlation studies to better understand the workings of search engine algorithms. The results? Page authority, Google +1's and Backlinks are the most important ranking factors.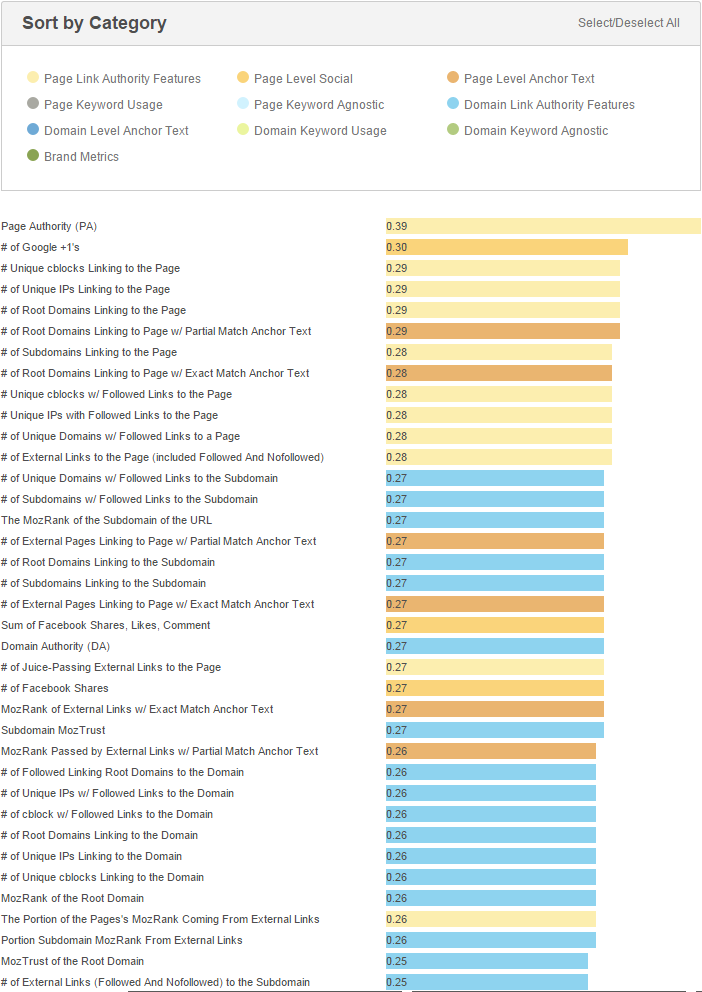 And finally the last word from Google itself. Matt Cutts recently confirmed the continuing value of backlinks in the videos below.
"backlinks are a really, really big win in terms of quality for search results … backlink relevance still really, really helps in making sure we return the best, most relevant, most topical set of search results."
"Backlinks still have many, many years left in them. over time backlinks will become a little less important … we will continue to use links in order to assess the basic reputation of pages and websites."