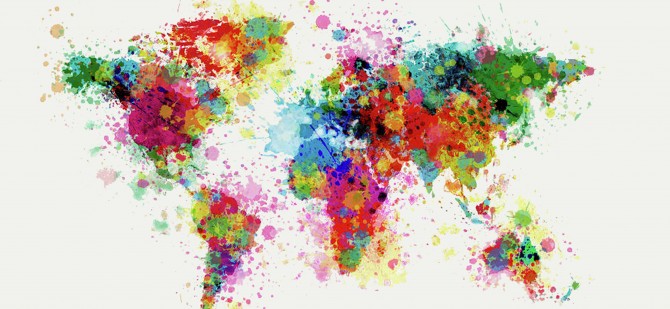 We have recently changed the way we handle and detect the languages of pages and are happy to announce that we now support 160 languages, a big improvement on the 13 languages supported previously.
In addition we are now enabling language detection by reading the <html> tag of each page in the system. This means you can declare your language in the following way:
<html lang="fr">
Don't worry, if your pages do not contain the above language tag we will detect the language automatically using a very sophisticated language detection algorithm.
The new changes mean that we have removed the option for selecting "Other" as a language for sites, campaigns and pages. We are still in the process or re-detecting the language for existing pages and we will continue to do that so over the next month or so.
You do not currently need to do anything but we recommend that all users log in and ensure that their pages, sites and campaigns have the correct language set.
Do you want to know which languages do we support now?
Languages Supported
Afar
Abkhazian
Afrikaans
Akan
Amharic
Arabic
Assamese
Aymara
Azerbaijani
Bashkir
Belarusian
Bulgarian
Bihari
Bislama
Bengali
Tibetan
Breton
Bosnian
Catalan
Cebuano
Cherokee
Corsican
Seselwa
Czech
Welsh
Danish
German
Dhivehi
Dzongkha
Greek
English
Esperanto
Spanish
Estonian
Basque
Persian
Finnish
Fijian
Faroese
French
Frisian
Irish
Scots Gaelic
Galician
Guarani
Gujarati
Manx
Hausa
Hawaiian
Hindi
Hmong
Croatian
Haitian Creole
Hungarian
Armenian
Interlingua
Indonesian
Interlingue
Igbo
Inupiak
Icelandic
Italian
Inuktitut
Hebrew
Japanese
Javanese
Georgian
Khasi
Kazakh
Greenlandic
Khmer
Kannada
Korean
Kashmiri
Kurdish
Kyrgyz
Latin
Luxembourgish
Ganda
Limbu
Lingala
Laothian
Lithuanian
Latvian
Mauritian Creole
Malagasy
Maori
Macedonian
Malayalam
Mongolian
Marathi
Malay
Maltese
Burmese
Nauru
Nepali
Dutch
Norwegian
Ndebele
Pedi
Nyanja
Occitan
Oromo
Oriya
Punjabi
Polish
Pashto
Portuguese
Quechua
Rhaeto Romance
Rundi
Romanian
Russian
Kinyarwanda
Sanskrit
Scots
Sindhi
Sango
Sinhalese
Slovak
Slovenian
Samoan
Shona
Somali
Albanian
Serbian
Siswant
Sesotho
Sundanese
Swedish
Swahili
Syriac
Tamil
Telugu
Tajik
Thai
Tigrinya
Turkmen
Tagalog
Tswana
Tonga
Turkish
Tsonga
Tatar
Uighur
Ukrainian
Urdu
Uzbek
Venda
Vietnamese
Volapuk
Waray Philippines
Wolof
Xhosa
Yiddish
Yoruba
Zhuang
Chinese
Chineset
Zulu