After setting up your campaign and creating link variations our system will start placing your backlinks on different sites and pages.
We recommend you to go and check where your backlinks were placed some days after the start of the campaign. To do so please log in to Automaticbacklinks.com and on your dashboard press on the "view backlinks" button.

Then you will see which your backlinks were placed on which pages. It also shows you the information about the Majestic Rank of the page, its link credit cost, etc.

In this menu you can:
Verify backlink, confirming that it is placed on the site (our system does it automatically once a while);
Edit every single backlink to change text or link in it;
Delete backlink from the site;
Like the backlink. It means that in case your link credit amount decreases – our system will not remove this link, or it will be removed last. However, it also means that its cost will increase by 25%. 
If you've found a spam site while checking placements for your backlinks, you can delete a backlink on it and report the site.
To do so, click on trash bin for the needed backlink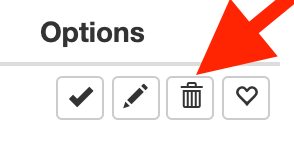 In the next window, you will see the page of the site, your backlink and the option for not placing any backlinks on this site in future.

If you click on the "report the site for review" and choose a reason for reporting, we will get your report and will check the site.
However, please don't report the site if you don't like its design, the thing that matters is content.
Then click on the "reject backlink" button to delete a backlink from the site.